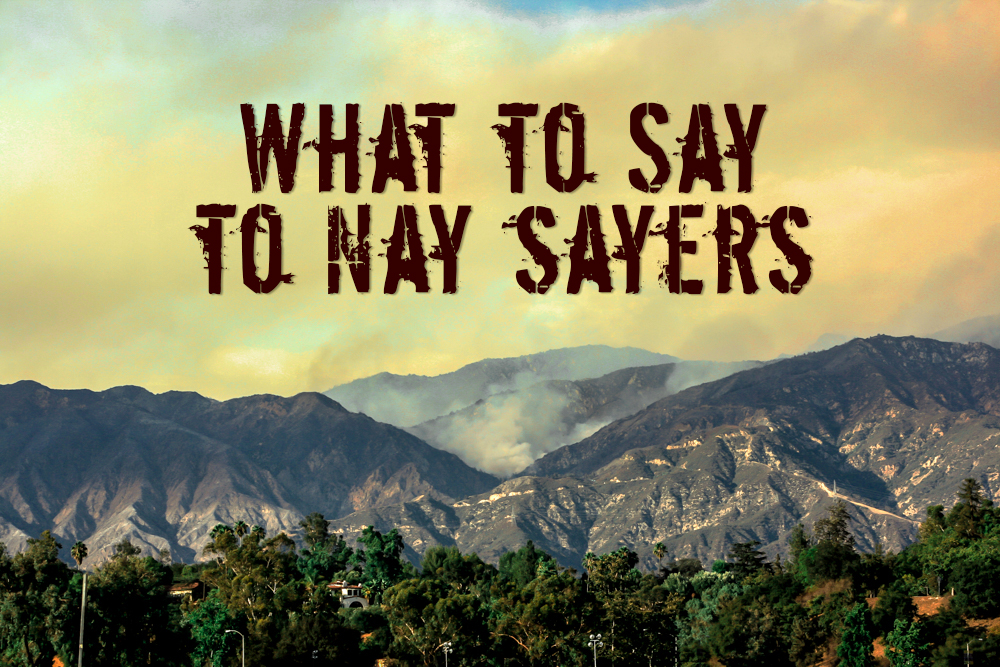 If you have a belief in getting prepared for an eventual disaster whether natural or manmade you will have those friends, relatives and coworkers who'll tell you you're wasting your time and money on something that will never happen – bull!
I live in Florida we have hurricanes, tornados and tourists, the first two destroy stuff in major ways the latter just snarl traffic and make things expensive.
I have to have levity or I'd go nuts writing this stuff.
The people that don't believe what you are getting a passion about are idiots. I say that with love of course but idiot's none-the-less.
Every year you only have to watch the news to see that it's happening everywhere around the globe.
Snow and ice blanket the north and west, drought hits the southwest US and honestly bad weather can occur anytime, anyplace you live, you are not immune to Mother Nature.
When I was residing in Pennsylvania in the early 80's a fraternity buddy lived near the site of a major manmade disaster like Three Mile Island Nuclear Facility when it had a partial meltdown and Chernobyl where a city of 350,000 were evacuated overnight and relocated over the coming years it's predicted that over ¾ of a million died of cancer because of it.
Massive disasters the last 10 years:
Typhoon Haiyan in 2011 is feared to have killed more than 10,000 people in the Philippines.
Earthquake in 2010 in Haiti killed 300,000
Earthquake in 2008 in China kills 87,000
Cyclone Nargis in 2008 kills 130,000
Earthquake in 2005 in Pakistan kills 80,000
Earthquake in2004 in Indonesia kills 230,000
Earthquake in 2003 in Iran kills 26,000 and a week later in the same area an additional 30,000
Tornado in 2011 in Joplin Missouri killed 158
I only pointed these incidents out to show it can happen, anywhere, anytime creating mass death, destruction and chaos – be prepared.
I'm not saying you cannot live someplace nothing will ever happen because that may be so but I am in doubt.
I spoke about major weather conditions and manmade disasters from all over the world what happens where you live – snow/ice, flooding, earthquakes, tornados, hurricanes, volcano's that can happen at any moment and hopefully you'll be prepared to last through the weeks without power, clean water, sanitation and food.
That is why you can thumb your nose at those who discourage you from perhaps saving your own lives.
When the unthinkable happens you'll have water to drink, shelter, warmth, sanitation and food to get you through till normalcy is restored.